Lancashire's Parks and Woodlands
Best known as a traditionally industrial county within North West England, Lancashire has an interesting combination of old-fashioned villages, vast rural areas and seaside towns. Urban areas with the largest populations include Preston, Burnley, Bamber Bridge, Lancaster, Lytham St Annes, Leyland, Chorley, Accrington and Fulwood.
Classed as 80% rural, from the 307,900 hectares of land in the county of Lancashire, 42,400 hectares is considered natural forest. Over the last decade, however, Lancashire has lost 58.3 hectares of natural forest, depleting the 15% tree canopy cover it had beforehand and causing concern due to the impact it could have on the environment.
Across Lancashire, there are multiple initiatives managed by the council and local communities to increase the number of trees in the county. For example, Ribble Rivers Trust run a decade-long campaign to double the amount of woodland in Lancashire by planting more than 500,000 trees in the county.
Conservation, preservation and protection of natural features is a responsibility of the local councils across Lancashire, and trees are a key example that local authorities see as valuable for a number of reasons. For developers planning projects in the Lancashire area, individual trees on the site will act as an obstacle, especially if they are within existing protections. Potential issues relating to arboriculture can be eliminated, however, by booking a tree survey on the site through an arboricultural consultancy.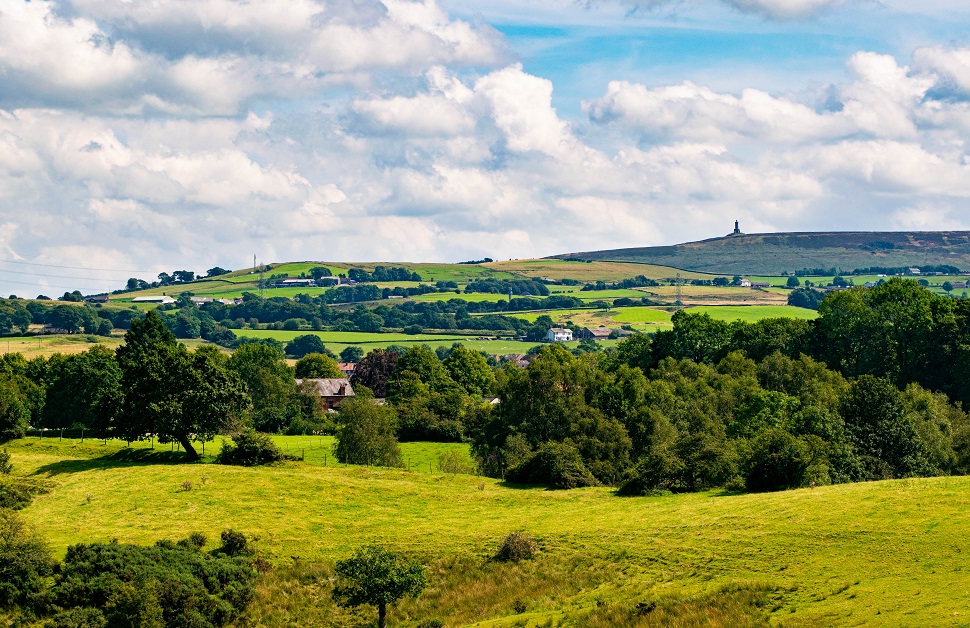 Existing Tree Protections
Current tree protections in action apply to all of Lancashire, including Blackburn with Darwen, Blackpool, Burnley, Chorley, Fylde, Hyndburn, Lancaster, Pendle, Preston, Ribble Valley, Rossendale, South Ribble, and Wyre. The two primary protections enforced by all of these local authorities are Tree Preservation Orders (TPOs) and conservation areas, and without adherence to the rule, planning applications will not even be considered.
A Tree Preservation Order (TPO) and a conservation area share similarities in the sense that both are controlled by the local council, apply to trees, and require prior consent before any works that could affect corresponding trees are affected. The difference between the two is that a TPO will apply to a single tree, whereas a conservation area will apply to all trees situated within a chosen area. Any trees under these restrictions will need to be checked by developers in order for them to be aware of tree constraints and take the necessary steps beforehand, or chance harming their planning applications.
Authorities Overseeing Lancashire
Blackburn with Darwen Unitary Council
Blackpool Unitary Council
Burnley District Council
Chorley District Council
Fylde District Council
Hyndburn District Council
Lancashire County Council
Lancaster District Council
Pendle District Council
Preston District Council
Ribble Valley District Council
Rossendale District Council
South Ribble District Council
West Lancashire District Council
Wyre District Council
Assessing Affected Trees
Rather than simply hoping that you can appropriately adapt to the restrictions involving trees, the safer option would be to trust in the expertise of a fully qualified arboriculturist with the necessary experience in undertaking tree services, solving tree problems, calculating tree stock and providing professional advice, as well as the professional indemnity and public liability insurance to guarantee the utmost safety. Our arboricultural consultants can conduct Lancashire tree surveys on your proposed development site, starting with a BS5837 tree survey to establish the current condition and value of all trees on the site before deciding on the most suitable step forward for each and every tree present.
Once all trees have been analysed, they will be given a grading, and a mitigation hierarchy will be used to work out measures for each tree. Trees that aren't likely to impact the development will be safe, and the arboricultural surveyor will do all they can to retain as many trees that are considered valuable or in a good condition as possible. As for trees that act as unavoidable obstructions in relation to design, demolition and construction work, the arboriculturist will suggest relocating them elsewhere on or off the site, or if they aren't worth keeping, they will be destroyed and compensated for with the planting of new trees.
Following tree surveys, the arboricultural consultant will develop a tree report with all information required for relocated, destroyed or retained trees, such as a general overview of the British standard tree survey, Tree Constraints Plan (TCP) drawings, findings from the inspection, and measures for each tree. With all important considerations covered, the tree survey report can be passed on to the local planning authority to address any corresponding planning conditions caused by the trees and support the application for planning permission on the site.
In the majority of cases, a tree report produced as the result of BS5837 tree surveys will suffice in terms of securing a planning application. That said, depending on the nature of the development, structural defects to trees, the likely indirect or direct damage that could occur and the potential risk involved, other tree management services may be needed. After working with developers, architects, mortgage lenders and countless other professionals, it has been necessary for our arboricultural consultancy to offer a comprehensive range of tree condition and safety surveys, such as stage two, comprising of a Tree Protection Plan (TPP), Arboricultural Impact Assessment (AIA) and Arboricultural Method Statement (AMS).
Reach Out for a Quote Now
Through considering the need for tree surveys early based on the presence of potentially protected trees on the site, you can work the insights from the assessment into the plans of your development. Planning ahead will also secure your spot and ensure that you can actually arrange the tree survey at a time that meets the schedule of your project. After the tree survey, the report can then be passed on to the local planning authority to significantly bolster applications for planning consent, and from there, we can determine whether you need any additional information from further surveys, such as Tree Protection Plans (TPPs).
In order to get an accurate quote, we would advise contacting us over the phone or online using our contact form and providing us with extensive details about your site and project. We will then give you a free quote, and if you are happy with the quote, we can arrange a suitable date to visit your site and provide tree surveys. Whether you are a private individual, a commercial company or operating within the public sector, using the information from the tree report our arboriculturist creates, we will help you to meet the arboricultural requirements of the local authorities and, as a result, get a planning condition for your proposed development and allow you to move your project forwards.